EMPOWERMENT through MINDSET Coaching!

We start with a J.A.M. Session!
J.A.M. Session:
A J.A.M. Session is a video conversation with Bill that allows the interviewee to have a BREAKTHROUGH. Bill has an extraordinary skill as an interviewer identifies what is holding you back from accomplishments or moving forward and creates strategies for achievement utilizing the tools found in Bill's J.A.M. Method for Ultimate Success.
Here are a couple trailers and actual sessions…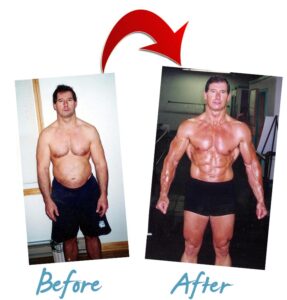 Let's Talk!



Take Control of Your Life

With




Bill Yeager's

Ultimate




12 Week Transformation




MINDSET MASTERY to HEALTH & WEALTH


Program
Become Empowered Though Coaching
Do you have what it takes to stay MOTIVATED, DRIVEN & HUNGRY for success in your health and/or wealth? Using our 12-week proprietary system and techniques you'll gain DRIVE, FOCUS, CLARITY and accountability for ongoing achievement. These are the same methods 100's of winners has used to become successful along with Bill Yeager who has systemized them to sustain success. If you are in some type of rut and can't figure out how to take it to the NEXT LEVEL, then this coaching program is for you!
How it works….
MINDSET


Bill has developed an interactive Mindset Training Course that challenges your thinking and delivers lasting change. After training 1000s of champions, wealthy & successful people, Bill discovered the necessary mindset needed to succeed. He includes homework & strategies ensuring a deeper understanding on how to unlock your full potential. Bill personally shows you how to adopt a growth mindset, and create lasting change in your life. Motivation becomes easy instead of tapping into willpower.
PERSONAL COACHING


Coaching Calls – Bill will personally call you every week to talk about your mindset. Bill will coach you through challenges you may be having, and give the guidance needed. With your own personal coach, these calls are a great way to stay motivated and on track with your goals.

24/7 SUPPORT


24/7 Support & Correspondence via text with Bill – You will be guided every step of the way, between coaching calls. Having 24/7 access ensures you never lose motivation and stay on track. Bill is committed to your success!
PROGRAMMING


How the Program works – The first 4 weeks, you will work more frequently together to gain momentum; Bill will be checking progress, coaching and issuing feedback. You will have 15-mim weekly coaching calls, adjusting programming if necessary and ensuring you are on track.
AFFORDABILITY


Bill Yeager's Coaching Program was designed to make it as affordable as possible to work with Bill 1-on-1. There are different options available from $150/week to $75/wk! Schedule a call now to learn more.

Everything you need for amazing, long-lasting results!
Don't miss out. LIMITED SPOTS AVAILABLE.
Why Bill Yeager?


I'm not here to mess around. I'm here to transform lives.
You MUST be willing to do the work, to LEARN, and to be ACCOUNTABLE for your results and to communicate with me to ensure maximum results.

You MUST be willing to commit to the workshops and homework provided.
The Ideal Client
Male or Female aged 20-65.

Beginner/Intermediate Mindset coaching.
Looking to create some breakthroughs.

Able to commit to daily changes.

Looking to reach goals you are struggling with.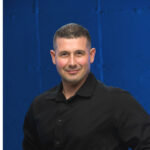 Bill Yeager is a leading success coach, personal trainer, inspirational writer and fitness enthusiast. He's helped over 500,000 people worldwide become inspired to transform their lives most widely known for becoming a Body-for-Life Champion for the 2001 Challenge. He is an entrepreneur, the author of several fitness articles, books and president of personal training facilities in Connecticut, aids as an adviser to other fitness businesses nationwide.
Awards & Personal Accomplishments

2001: Worldwide Transformation Contest: Body for Life Champion
2003: Began radio show and overcame anxiety of public speaking
2004: EAS Lifestyle Achievement Award
2005: Personally coached by Tony Robbins and walked across 10 feet of hot coals
2006: Produced "Bill Yeager's True Story of Transformation" CD
2007: Co Authored Champions Body-for-Life
2008: Wrote for: Leading Edge Magazine
2009: Connecticut's Million Dollar Trainer
2010-2012: Designed/Authored S.R.C. Sensory Response Conditioning Program
2014: Authored Changing Beliefs in 3 Days for a Lifetime of Health
2015: Organized Bill Yeager's Transformations Co.
2016: Formed Fitness Business Solutions, A fitness business mentor-ship company
2017: Opened 2nd Location Horizon Personal Training Centers
Books, Authored & Produced


Bill Yeager's True Story of Transformation
Inspirational audio CD: Wrote, recorded and produced by Bill Yeager

Champions Body-for-Life
Written by Art Carey, Jointly Authored by Bill Yeager

Body-for-Life Success Journal
Written by Bill Phillips, Pg. 60 Bill Yeager

Leading Edge Magazine
Columnist Bill Yeager
Authored
3 Obvious Success Patterns

Adversity Strikes Us All

I Have 24 How Many Do You Have

7 Principles to Help You Reach Your Fitness Goals

The Importance of Sleep

How to Conquer Adversity

How to Become Disciplined

The 10 Strategies for Success in Fitness

Why We All Need A Great Coach
Community Involvement
Here are some charities & community events Bill participates in:

For several years Bill is Proud of being very active in the Community and with Fundraisers. Leading by example, Bill feels very strongly that we all need to appreciate what we have and contribute as much as possible. "The best exercise we can do is to reach down and lift others up!"

Many Local P. B. A's.
Local Chamber of Commerce
Connecticut Children's Medical Center
American Cancer Society
St. Baldrick's Foundation
Immune Deficiency Foundation
Joe & Kay Calvanese Foundation
St. Jude Children's Research Hospital
Make-A-Wish Foundation
CT Food Bank
Bread For Life
Stuff-a-Bus
"From the Heart Toy Drive"
Adopt a Family
Toys for Tots
Briarwood College
Branford Hall Career Institute
Clear Channel Communications
Suzanne M. Di Lernia Memorial Scholarship Fundraiser
CCS Children's Community School